Darjeeling Tourism has been thriving since the era of colonial rule. Modernism has only added fuel to the fire, making Darjeeling a hotspot for travelers arriving from all over the world. What else can you expect in a place offering scenic vistas of snow-capped mountains, an abundance of flora and fauna, sweeping landscapes of green, occasionally blessed with magical snowflakes once in a while every winter.
Darjeeling, in its true sense, is a feast to sore eyes and weary minds that have been dying to step out of their mundane cubicles into the freshness of the crisp Himalayan air wanting to consume every bit of what the place has to offer.
Out and About Darjeeling
The majestic Kanchenjunga range looming over Darjeeling truly withholds its name as the Queen of Hill Stations and has been drawing travelers and locals alike who wake up at the cusp of dawn to catch a glimpse of the sun rising over the snow-capped peaks. Owing to the town's strategic location, Darjeeling offers uninterrupted views of the Kanchenjunga from almost everywhere.
What sets this quaint hill station apart from its contemporaries is also the presence of the Darjeeling Himalayan Railways crisscrossing through the serpentine tracks making its way upwards. A joy ride on the Toy Train is a must that needs to be ticked off the bucket list of any traveler visiting Darjeeling. From New Jalpaiguri to Darjeeling with a couple of stops on the way along with the likes of Kurseong and Ghoom, a ride on the DHR offers scenic views of sprawling tea estates, uninterrupted views, and fresh air.
Darjeeling Tourism is also synonymous with Darjeeling Tea- a drink famous all over the world. Brewed in a multitude of ways, the aroma of fresh Darjeeling Tea has the ability to transport you to that vacation you took long ago to the hills, even while lounging in your drawing room in another city. Darjeeling Tea is exported all over the country as well as internationally and make sure you have a day trip to a tea garden included in your itinerary to witness the ritual firsthand.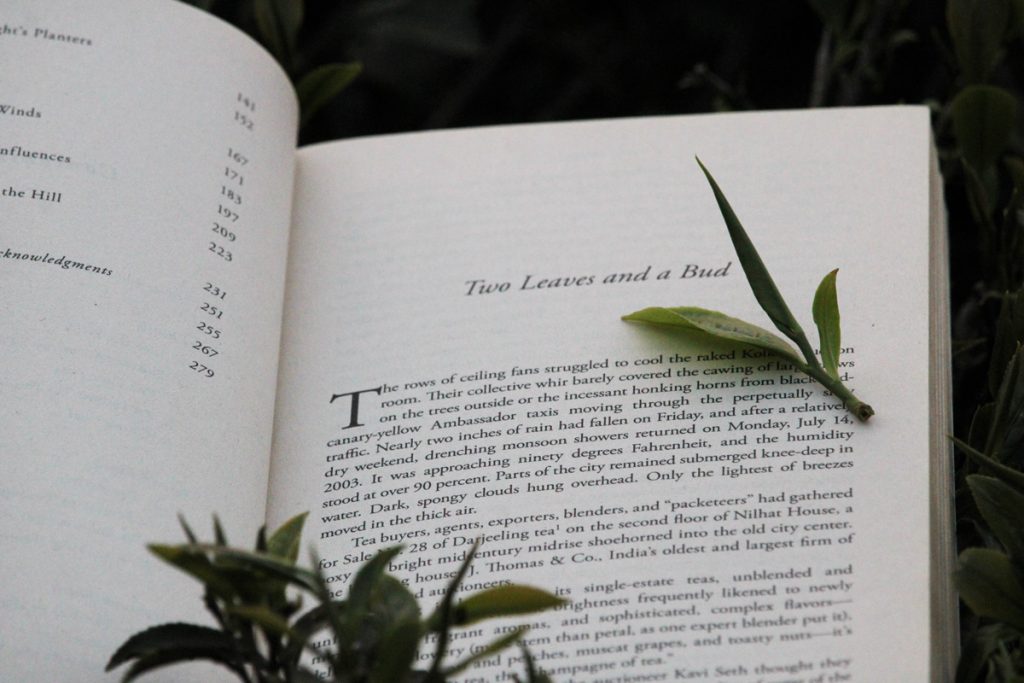 Another place to absolutely visit is Tiger Hill. Located at a short distance away from Darjeeling town, Tiger Hill draws throngs of visitors all year round, mostly cause of the surreal sunrises it offers. It is best to wake up really early, at the crack of dawn, and take a car to the viewpoint- the golden hues of the maiden sunbathing the mountains in warm early morning light is indeed a noteworthy phenomenon worth witnessing.
Other places that are a must in your Darjeeling itinerary are the Chowrasta, the Padmaja Naidu Zoological Park, and the Himalayan Mountaineering Institute. Spend day birdwatching, or witnessing snow leopards in their natural habitat, or laze around the park chasing the sunlight. The Himalayan Mountaineering Institute lies just in proximity, you can take a detour to the museum on your way back.
For those who are in town for longer durations can enroll for short term mountaineering courses at the HMI or sign up for adventure courses. Chowrasta is a good spot to end your day-long touristy haul. Enthusiasts can go for horseback riding, gorge on street food or pick up souvenirs at the curio shops lining the Mall.
Around Darjeeling
There are a lot of places around Darjeeling which are tourist favorites- Kurseong, Kalimpong, Mirik among others. Kurseong- also known as the "Land of White Orchids" is a small hill station travelers cross on their way to Darjeeling. With a pleasant climate all year-round, Kurseong is perfect for a day trip with a number of places to see locally. You can visit the Castleton or Makaibari Tea Garden, go up to Dowhill and explore the forests in the vicinity, go up to Eagle's Craig for panoramic views of the mountains up until Siliguri. 
You can also plan a trip to Mirik- a scenic spot frequented by travelers all year-round. The Mirik lake is famous for boating activities, horseback riding, and shopping activities. With lush foliage all around, travelers visiting Mirik mostly visit to take a break from their mundane lives and breathe in the crisp, fresh air. While visiting Darjeeling, you can also go up to Kalimpong for a short detour.
With pleasant temperatures, a varied cuisine, a multitude of cultures, and a display of orchids to boast of, Kalimpong is the regular traveler's dream destination after Darjeeling. Visit the Deolo View Point, go river rafting on the Teesta, visit the Phodong Monastery at dawn, catch the sunset against the Durpin Monastery, and visit the much renowned Hanuman Temple. Make sure you make a pit stop at one of the orchid cultivation centers in this town.
Religion, Culture and Art
Darjeeling boasts of a varied culture- you can find people of different faiths residing here; predominantly from Hinduism and Vajrayana Buddhism religion. However, the fact that the residents of Darjeeling engage in almost every festival that comes their way says a lot about the general solidarity and cultural unity of the place.
From Dussehra, Diwali, Losar, Buddha Jayanti to Christmas and New Year- all of it is celebrated in equal fervor. Spring fests, winter carnivals, weekend musicals, and more have also come to make their place when it comes to enhancing the culture of this quaint, colonial-era hill town.
The fact that Darjeeling hosts so many different cultures at once only enhances its rich traditions represented artistically. Travelers can find curio shops with authentic Gorkha artifacts, ornaments from the local lanes of Tibetan lineage, traditional Nepali weapons- the Khukhuri, and tribal masks.
If you're out shopping in Chowrasta, make sure you spend time exploring paintings and depictions of deities by local artists, traditional ornaments like mystic pendants and rings and pick souvenirs along the likes of the same. The road leading uphill to the Mall area is lined with local artisans selling hand-knitted woolens including socks, shawls, caps, sweaters, and carpets.
You can also find handmade bags and purses here. One of the good places to explore the art and handicraft scene in Darjeeling is the Tibetan Refugee Centre so make sure you have a couple of hours set for it. Other places include Ava Art Gallery, Manjusha Emporium and Gram Shilpa, Hayden Hall, and more.
Cuisine
No tourist destination is complete without its local delicacies and Darjeeling is certainly not! The best place to begin your food journey is certainly the street joints- authentic, local, and just perfect to fire your taste buds up. Start with a plate of momos, complete with soup and the spicy red chilli chutney. You can also try a steaming bowl of thukpa, complete with veggies if it's a cold, chilly day and you're looking for something to both fill you up and warm you. Next on the list is a plate of aloo-dum, with crispy bhujia sprinkled on top. Spicy? Yes! Immemorable? For life!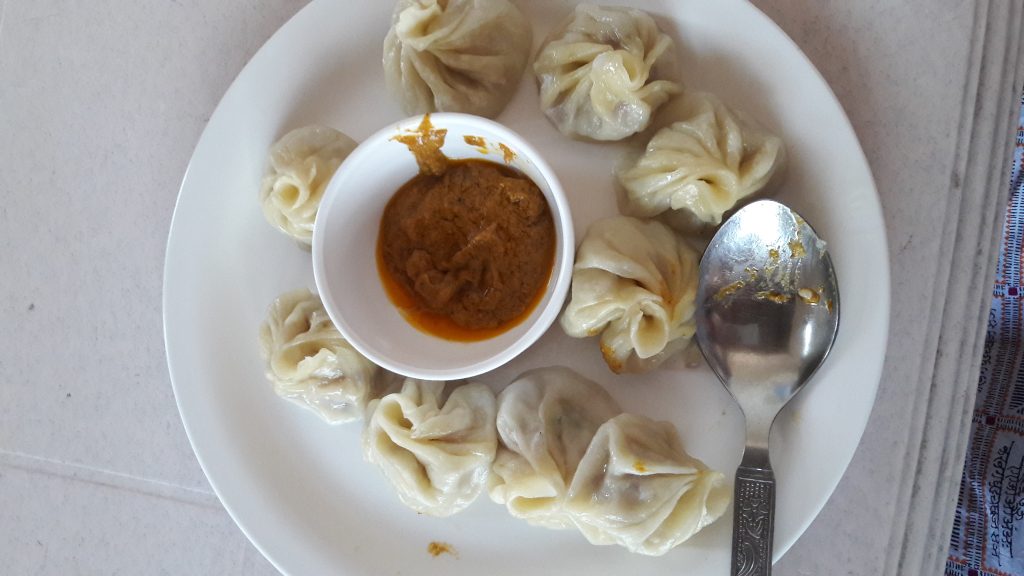 For full course meals, if you're looking for more of a sit-down and dine kind of place, go for the charming cafes along with the likes of Keventers, Glenerys, Frank Ross Cafe, and more. All of these places are lined along the Chowrasta area and are very easy to spot. For some good old beer and some great music, head to Joey's Pub; charming, quaint with a forgotten, rustic British charm about it, a drink on a winter evening here can be the perfect place to end a trip to your very own Darjeeling.